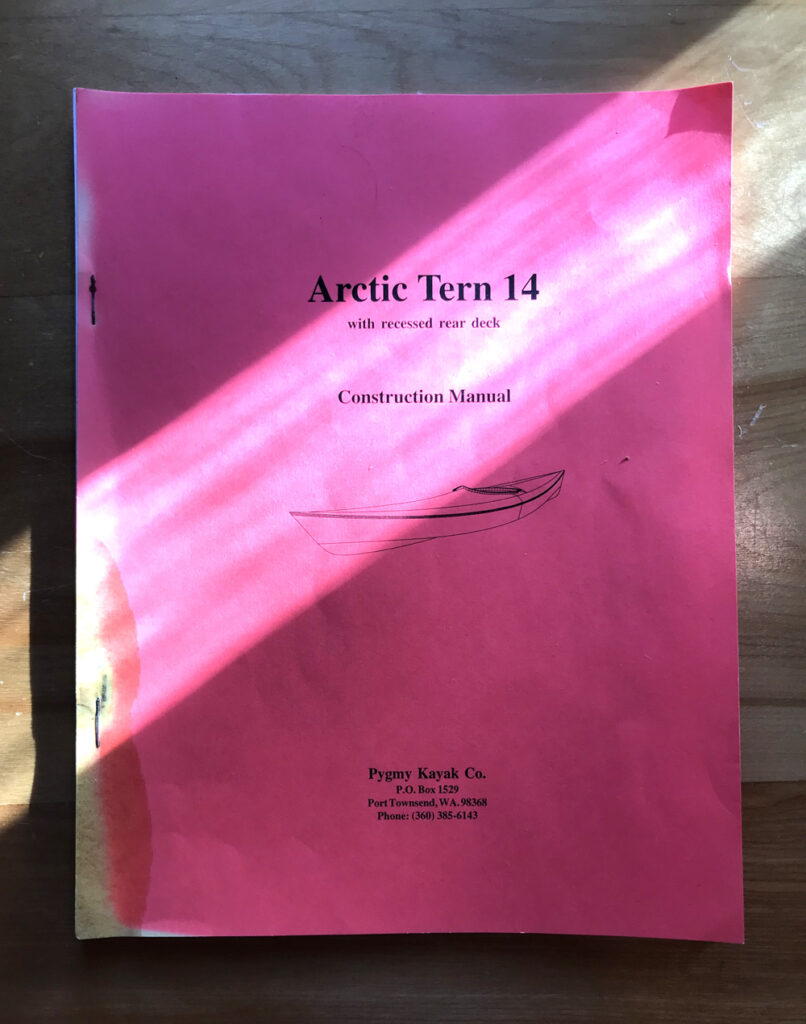 The Pygmy Boats Arctic Tern is a hard-chined boat.
I've been contemplating a kayak build since almost as soon as I bought a second-hand plastic tandem. The tandem was adequate for my needs–low=key paddles in local waters with my son, but it handled poorly and was 70 pounds. A key selling point for stitch-and-glue kits is their relatively light weight–~40 pounds vs. 60 for a single-seat plastic boat. Other projects intervened, and by the time I was ready to build, a local kit maker, Pygmy Boats, had closed, one more victim of COVID-related uncertainties.
I'd given up on on building a new boat and settled for finding something second-hand, when a search turned up an unfinished kit being sold nearby. It had sat unopened in a garage for 18 years and was in decent shape except for a cracked bottle of epoxy hardener. It had leaked onto some components, the biggest victim a stained length of fiberglass. Since the plywood looked to be in good shape, so I did some light haggling and took the kit home. Hopefully it takes less than 18 years to assemble.