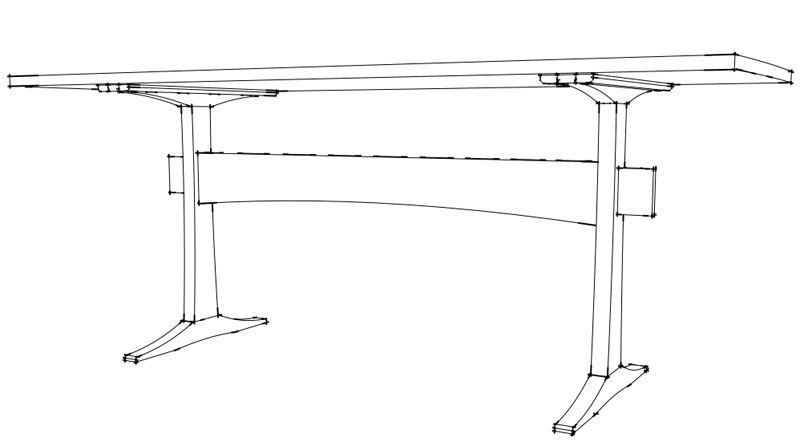 I've wanted to build a trestle table for some time–the economy of materials and ability to radically alter a design by modifying a few details make it an interesting project–but I didn't need a new dining table, so I didn't pursue the project. When some friends moved into a their new house and needed a new table, I jumped at the chance to build a piece.
While I had free reign over the design, I wanted to build something that would make them both happy, a slight challenge since his taste tends to Danish modern and hers to traditional. Checking my library showed a surprising amount of variation in design. Changes to the trestle ends, position of the beam, and slight alterations to the top can make the piece medieval, Shaker, or modern. In the end, I opted to modify a design by Gary Rogowski. The updated Arts & Crafts look would strike a balance between tastes. I preserved the slight curves to the top and the keyed through mortise on the beam, then altered the length and width of the design and changed the shape of the trestle slightly, opting for concave curves in the tapered post and feet. Width and length of the top were determined by the boards available for the top. Final dimensions were 29″ h x 29.5″ w x 78″ l.
More Information
Gary Rogowski's original design from Fine Woodworking #214
Kenneth Rower has a very useful article on trestle table design in Fine Woodworking #42.